Join us for a day of complimentary education, networking, and our annual chapter meeting!
Location
Sheraton Hotel
100 Cabot Street
Needham, MA
The room rate is $149 per night and includes parking. All reservations must be made by Monday, March 12. Please go online to make your reservation through this link: https://www.starwoodmeeting.com/Book/amta or call central reservations at (800) 325 – 3535.
Date
Sunday, April 8

Times
9:00am - 12:00pm
The Value of Ethics (3 CEs)
Complimentary lunch will follow class. You can enjoy your lunch as we begin the meeting.

12:30pm - 4:00pm
Annual Chapter Meeting
You'll hear from our Chapter President on important topics such as marijuana regulations and how that impacts your practice. Our hard-working lobbyist, Mark Malloy will discuss updates with massage therapy regulations. We'll swear in the new chapter Board (check out the open Chapter Board positions AND make sure you vote online when the emails come out at the end of March!). The 2018 Dianne Polseno Scholarship winners and Chapter Award winners will be announced and celebrated. Plus, you'll get a free lunch! We know that's why you come and that's OK! This year we just also happen to have an excellent Ethics class, which is mandatory to maintain your National Certification.
Class Presenter
Nancy Dail
Description of Ethics Class
Ethics is a part of philosophy which deals with systematic approaches to moral issues and problems. Each practitioner upon entering a profession is invested with the responsibility to adhere to the standards of ethical practice and conduct set by the profession and taught in schools. Professional relationships create the need for boundaries that are the outside edges that we must uphold. Boundaries give us the freedom to work in a clear atmosphere of scope of practice, utilizing our code of ethics, education, and often good sense. The reality of practice is that ethical dilemmas often are unexpected but absolutely do happen.
When did pretend kidnapping, theft, fake schools and fraud get launched in the massage therapy profession? If we do not have good body mechanics and hurt ourselves, should we just go ahead and sue our employer when we get hurt? With acceptance and popularity comes the lure to use massage therapy for actual illegal and evil intent. A visit to the "Dark Side" will show why developing and revisiting our ethical codes is a necessary responsibility beyond our initial education. Ethics evolve with its profession and therefore need to be continually explored, discussed, and defined, and ultimately valued.
This class will include the philosophy and science of ethics and its relationship to massage therapy. Participants will solve ethical dilemmas and discuss methods on how to keep the value of ethics in the massage therapy profession.
Presenter Bio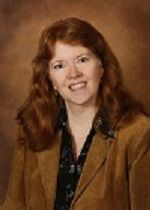 Nancy W. Dail, BA, LMT, BCTMB, has a BA in Health, Arts, and Science from Goddard College in Vermont. She began her professional career in Massage in 1974, combining acupuncture, Aikido, and Western massage, the essence of which is the foundation of technique classes at DSM. Now a leader in her field, she is board certified, has served on the AMTA National Board, numerous committees, COMTA, and was Charter President of the Maine AMTA Chapter. Nancy participated at the 1996 Atlanta Olympic Games in the Village Sports Medicine Clinic, and presented for 8 years in Boston at the annual Complementary Medicine Symposium. An international representative for massage, she presented at the University of Belgorod, Russia in the fall of 1997. She is the founder and director of the Downeast School of Massage in Waldoboro, Maine (USA) (1980). At home in Waldoboro, Nancy reviews books for the industry, has produced A Gift of Touch, the DVD used in the DSM program. She was the lead author of Kinesiology for Manual Therapies published by McGraw-Hill in 2011. Nancy is certified in Orthopedic Massage, sports massage, and uses her skills in her practice, teaching at the school and internationally. She keeps her administrative duties as DSM director in balance by teaching Dimensional Massage Therapy, Kinesiology, Ethics, Advanced Skills, and related subjects. Nancy has retained membership in the AMTA for over 40 years and is also a founding member of the Alliance for Massage Therapy Education. She is passionate about massage therapy, and actively participates to bring the industry together to further its vision.
Event Contact
Debbie Baker
Contact Email
education@massamta.org