Sam Belyea, aka The Foot Whisperer, joins us for a great workshop on Foot Reading!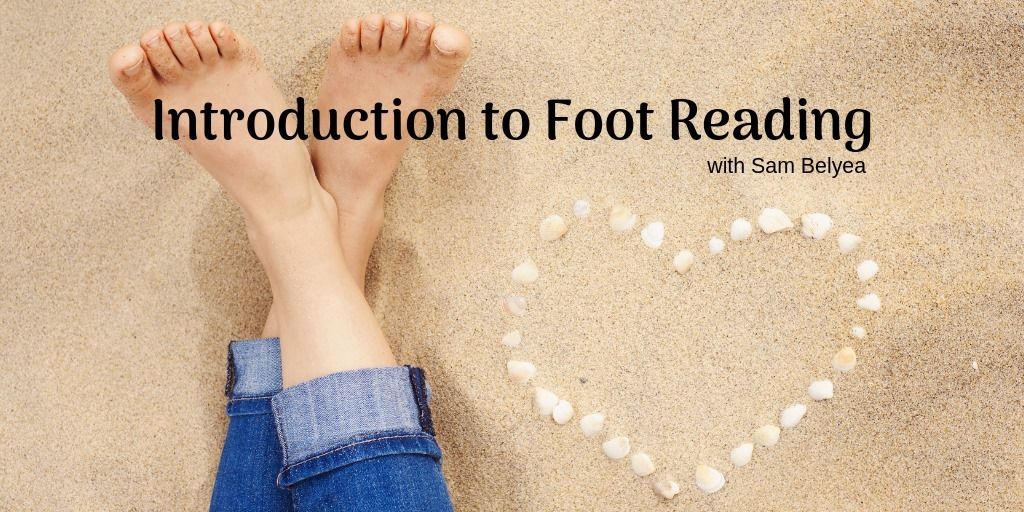 To register, please call 860.430.9801 or visit www.healinginharmonycenter.com.
Presenter
Sam Belyea
Date
Thursday, August 29, 2019
Time
9:00am-5:00pm
Location
The Healing in Harmony Center
80 Eastern Boulevard, Suite 1
Glastonbury, CT 06033
Price
$175
CEs are available. Please inquire when registering.
Description of Event
Foot Reading is the art and science of assessing the physical, mental and emotional signs of stress through the feet. Through this course you will learn about the Reflexology zones, their meanings, the elements, self-assessment and how to apply Foot Reading principles in a personal/professional setting. This one-day intro class instills the knowledge and confidence for the practice of Foot Reading as an adjunct or stand-alone modality. Attendees will also receive a discounted rate for the Online Certification to complete more formal training post-workshop. ​
About Sam
Sam Belyea is the owner and Training Director of The Foot Whisperer Reflexology Institute in Tampa, FL, as well as an internationally recognized author and lecturer. After becoming a massage therapist in 2009, Sam specialized in Reflexology because of the wonderful insights and results the feet and hands gave during his sessions. After becoming Dual-Nationally Certified through the American Reflexology Certification Board, Sam developed his own Face and Ear Reflexology techniques and maps to complete the four classic schools of Reflexology from a Western perspective, which he has now become famous for teaching. Always integrating humor and respect for the mental/emotional components of pain during his classes, Sam is a beloved live and online bodywork teacher with backgrounds in Physical Therapy, Yoga, Herbalism and energy related health modalities.