The 10th Annual Pan Massage Challenge is coming up! Please join us in providing complimentary sports massage for cyclists riding one and two days for the PMC raising money for cancer research.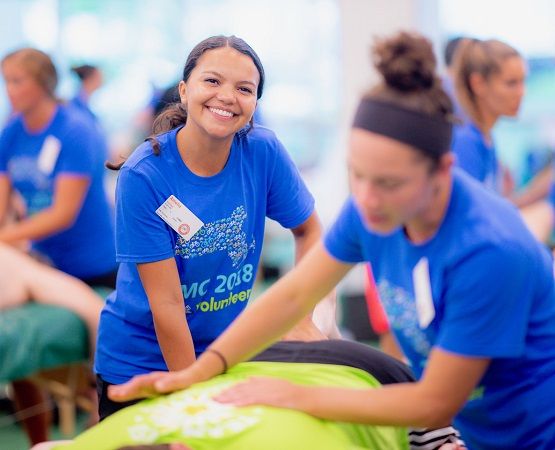 Date
Saturday, August 3, 2019
Time
12:00pm-8:00pm
Location?
Mass Maritime Academy
101 Academy Drive
Buzzards Bay, MA 02532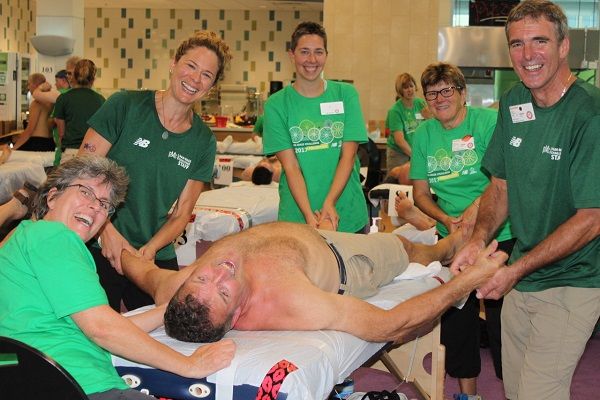 Look how much fun everyone is having!!! Photo cred from 2017 PMC.

No massage therapists or riders were hurt during the photo-taking process. :-)
Description of Event
Since 1980, the PMC has contributed $654 million to cancer research and treatment at Dana-Farber Cancer Institute. Therapists are needed from 12 - 8 pm on Saturday, August 3rd, 2019 at the Massachusetts Maritime Academy in Bourne to provide 15-minute massages for over 6000 cyclists! The Massage crew works in an air-conditioned space and meals, beverages, supplies and breaks are provided throughout the day. Tables are needed! If you do not have a table, you will be paired with a volunteer who does. Parking and transportation is available. Volunteer registration is open on-line at PMC.org (select the MMA site) or please contact Susan with any questions.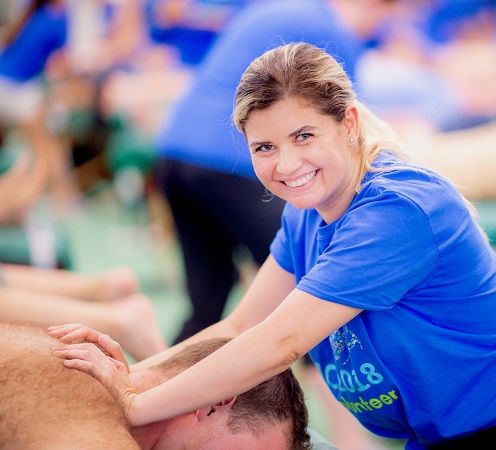 Event Contact
Susan
Contact Email
susan@pmc.org
Contact Phone
781-343-4011