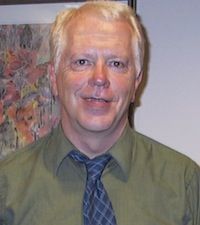 Last week head delegate Greg Hurd explained Why Position Statements Matter. Today he examines one position statement being brought to the House of Delegates at the National Convention in October.
We encourage your comments and thoughts below this post!
Proposed Position Statement
It is the position of the American Massage Therapy Association (AMTA) that massage therapy can be a beneficial part of an integrative treatment plan for those who suffer with fibromyalgia syndrome. (You can find the full text here.)
There are 13 different references listed to back up this Statement. There are two references that are just references but the others all summarize different studies but many of the references, in my opinion, are weak.
Reference #5 is pretty weak as the study was more about using urine could be used as a biochemical marker of stress. But it does say that pain and emotional stress did decrease and that massage and guided relaxation may be tried for the amelioration of pain and stress but further studies are required. So there is a reference there but it's pretty weak.
Reference #6: Massage is bundled in there with exercise and idrotherapy can be helpful but it's pretty weak.
Reference #7 is about connective tissue massage, which is a deep fascia massage such as structural integration and somewhat similar to rolfing. It is certainly a type of massage but when I see references like this one, I would like there to be an addendum or something that explains that this is not your regular Swedish/sports massage. I like clarity and do not want it to be misleading.
References #11 and 13 are about a multidisciplinary program in which massage is included. The fibromyalgia patients in #11 obtained improvement but it does indicate that it was the massage that made the difference. #13 say there were positive outcomes with a multidisciplinary intervention. Massage is part of the approach but, again, we don't know if it was the massage that made the difference. These are weak.
In the remaining references, there are some solid conclusions about massage helping.
Summary/conclusion
I'm undecided. This is a tough call. Even though some of the references are weak and a couple do not work at all in my opinion, there are still several conclusions about the positive effects of massage with a person with fibromyalgia. It's tough also because there just doesn't seem to be that many studies published about the effects of massage with fibromyalgia.
Personally, I would have liked to see stronger and clearer references and the multidisciplinary ones to be tossed out as it feels like they were put in there just to have more references. I'd rather have fewer strong references than to have a lot of weak ones.
It will be quite helpful to get member feedback and to hear the discussion at the HOD.