American Massage Therapy Association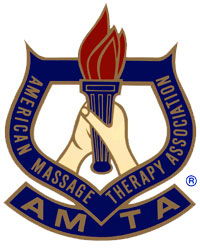 Professional Membership Benefits

Liability Insurance
AMTA has broad liability insurance, so you can practice confidently knowing that we've got you covered.
Top-notch Education
AMTA's rigorously vetted Continuing Education makes it easy to update your skills and earn CE hours for state licenses—both on-site and online. Browse online courses too.

Career Guidance
Better market your practice or school, or take that next step in your career. Find detailed career guides, tips on job searching and downloadable marketing tools. You can even search for jobs, post open positions and post your resume for potential employers to see.
Networking & Community
Expand your community through your local chapter membership, the AMTA National Convention, our mentoring program and more. AMTA makes it easy to connect with fellow therapists and clients.
Discounts
From massage supplies to marketing services, AMTA offers you more for less. Feel prepared and ready to take the next step in your practice. Discounts are offered for Massage Warehouse, ClinicSense, a free website, Vistaprint, Square, Office Depot and Office Max, Genbook, Schedulicity, Constant Contact, Intuit QuickBooks, SpaFinder, Turbo Tax, and discounts on prescriptions.

Publications
Stay engaged with timely massage therapy news and updates through our award-winning publications and related news stories. This includes The Massage Therapy Journal, Hands On Newsletter, AMTA News, AMTA-MA Chapter Blog and AMTA-MA Chapter News. Knowing more about current research can boost your practice.
Massage Therapy Foundation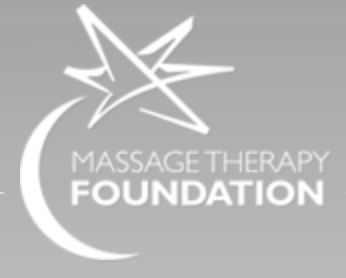 The Massage Therapy Foundation advances the knowledge and practice of massage therapy by supporting scientific research, education and community service. We believe in massage therapy and bodywork. We are therapists, educators, members of professional organizations, vendors who sell supplies and massage and bodywork clients. We support the Massage Therapy Foundation with our hearts and dollars, donating to promote the knowledge and understanding of massage. The Massage Therapy Foundation, a 501(c) (3) public charity, advances the profession through community service projects, research, and education. Get involved. Please join us in supporting the work of the Massage Therapy Foundation. Together, we can build a brighter future for massage therapy.
The online community of massage therapists and health professionals is vibrant and strong. Below you'll find a list of websites with an array of information about massage techniques, business skills and everything massage and self-care related.*
Balance In Me
Audios to keep balance in your life.
COMTA
The Commission on Massage Therapy Accreditation (COMTA) accredits both educational institutions and programs offering instruction in massage therapy and bodywork or esthetics and skin care. We were formed with the mission of establishing and maintaining the quality and integrity of our professions. With COMTA accreditation, you can be sure that the standards you're meeting reflect the national needs of the profession. Since 2002, COMTA has been recognized by the U.S. Department of Education as a specialized accrediting agency.
Drugrehab.com, a free web resource that provides information about addiction and mental health issues. The traditional model of addiction treatment focuses on counseling, 12-step meetings and other supportive services. But holistic treatment also integrates complementary therapies such as meditation and acupuncture to address underlying causes of addiction. We have created a holistic treatment guide to inform people about the various alternative addiction treatment options.
FutureLMT.com
FutureLMT.com is the online publication for student and beginning massage therapists. An educational resource from MASSAGE Magazine, it contains articles contributed by practitioners, educators and industry experts on topics such as financing an education, study skills, test-taking strategies, self-care, student advice, projecting a professional image, résumé writing, interviewing, finding employment and launching a first practice.
Laura Allen
Laura Allen is the Massage Division Director of Soothing Touch, a Certified Organic Manufacturing Facility located in Santa Fe, NM. Allen started attending classes in bodywork in 1993 and became a Licensed Massage Therapist & Bodyworker in 1999, after spending more than 20 years in the restaurant business. She is a graduate of Shaw University and The Whole You School of Massage & Bodywork. Allen has been an Approved Provider of Continuing Education under the NCBTMB since 2000, offering classes in professional ethics, business and marketing, massage therapy, and training for those who want to be instructors of massage therapy. She has taught classes all over the US, in Canada, and Europe. She is also the author of numerous books.
Liddle Kidz Foundation
Tina Allen, founder of the premier organization for infant and pediatric massage therapy professionals worldwide Liddle Kidz™ Foundation, is largely credited with popularizing pediatric massage therapy. She is the author of the bestselling book, "A Modern Day Guide to Massage for Children". Her innovative approach to children's health has allowed her the unique opportunity to train healthcare staff/medical professionals and create pediatric massage programs in leading medical institutions around the world. Ms. Allen's work with children around the globe has garnered international honors including the Massage Therapy Foundation/Performance Health Humanitarian of the Year and the American Massage Therapy Association Award for Distinguished Service. She travels 365 days a year in a tour bus with her husband and their awesome son, Otis sharing the benefits of nurturing touch!
Massage Business Blueprint
Massage Business Blueprint offers a TON of free resources that you can subscribe to and enjoy to your heart's content. However, the real magic is in our Premium Community. MBB Premium members get access to additional content (including articles and graphics to use in your marketing), on-demand webcasts, a private forum and live office hours where you can learn from your peers. These resources are all designed for YOU to help you get the support you need to manage, grow and enjoy your massage therapy practice.
Massage Magazine
MASSAGE Magazine supports massage therapists and students with the information and products you need to succeed over the lifetime of your career.
Massage Nerd
"I've been so frustrated with the same techniques over and over. Then I decided to think outside the massage table (No pun intended) and create different techniques. So that is how Massage Nerd was developed! ~ Ryan Hoyme
MindBodyGreen
Mindfulness - Food - Movement - Health - Relationships - Lifestyle - Planet
Mother Nature Network
Mother Nature Network is the world's most visited online network for news and information related to the environment and responsible living.
Sock Doc
Natural injury treatment and prevention for the athlete within.
Sohnen-Moe Associates Blog
Sohnen-Moe Associates, Inc. provide convenient, affordable access to state-of-the-art information, products, and services for professional development.
Tracy Walton
Massage therapy and cancer.
WorldSkin.org
The mission of The World Skin Project is to reduce the occurrence of skin cancer through the promotion of early detection, prevention and awareness.
Yoga Magazine
Just what you think it is. :-)
*The AMTA-MA Chapter does not necessarily endorse any information on these websites. Good reader judgement is advised.