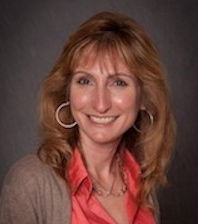 Massage & Sleep
Recently head delegate Greg Hurd explained Why Position Statements Matter. Here Delegate Kelly Dalbec examines one position statement being brought to the House of Delegates at the National Convention in October.
We encourage your comments and thoughts below this post!
Proposed Position Statement:
It is the position of the American Massage Therapy Association (AMTA) that massage therapy can improve sleep. You can read the full text here.
There are 19 different references listed to back up this Statement. Two are simply references (#'s 1 & 2) but the others all summarize different studies.
There are two that I question because they are not about massage. One (#17) is about acupressure, which is not massage therapy and therefore, I feel, is irrelevant to the Statement. The other reference (#11) that is questionable refers to TCM massage. I looked up TCM massage and found: TCM Remedial Massage, or in Mandarin, Tui-na. Certainly they are listed as a type of massage and can, therefore, be included but I think they are misleading because they are very different types of massage.
There is another (#6) that states in the conclusion that Most parents surveyed believe that massage is helpful to their child. This study was about children with cerebral palsy and one aspect of the study involved sleep. It's a weak reference and I think the Statement would have been stronger without this one.
With regards to the other references, there were some low numbers listed in the study but when you get several references stating a similar result then the numbers build to a significant level. These references cover a number of different conditions and massage was significant in helping people with sleep.
Therefore, although I would like to see the Asian techniques more clearly defined, at this point I am in favor of this Statement. I look forward to the thoughts of the other Delegates, the Chapter Board, and AMTA Mass Chapter Members.