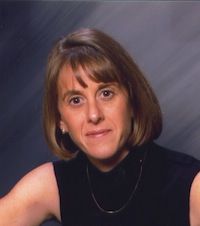 Recently head delegate Greg Hurd explained Why Position Statements Matter. Here Delegate Kate Peck examines one position statement being brought to the House of Delegates at the National Convention in October. We encourage your comments and thoughts below this post!
It is the position of the American Massage Therapy Association (AMTA) that massage therapy can assist in the rehabilitation of burn scars. You can read the full text here.
There are 28 different references listed to back up this statement. 13 are research studies & 15 are informational articles on burns, burn scars & associated symptoms, and burn care. As the originator states, "There is a clear & consistent relationship between the effects & benefits of massage therapy and burn scar recovery." I tend to agree.
Five references report the psychological benefits of massage for burn victims such as decreased depression, anxiety & anger; better mood, and increased relaxation. (#1,6,9,10,23)
Five references report a decrease in pruritis/itching. 4 were studies (#1,7,9,23) and 1 mentions massage therapy as an effective strategy to control pruritis. (#21)
Two references report increased range of motion (ROM) (#4,27) and 1 (#5) finds no difference in ROM but was a pilot study on a small sample size (10 patients) and treatment consisted of only one 10-15 min. treatment of Soft Tissue Mobilization (STM).
Four references report decreased pain. (#9,10,21,23).
Two references mention massage before debridement procedures (#6,10).
#6 reported a 30 min. massage before debridement resulted in relaxation of young children during the procedure.
#10 reported decreased state anxiety & cortisol levels, improved behavior ratings of state, activity, vocalizations & anxiety with adult patients in the massage therapy group vs. the standard treatment group. It also reported long term benefits such as decreased depression & anger, and decreased pain.
Two references are weak in my opinion.
#6 reports the results of two studies, one on the effects of massage on debridement as I mentioned above. But the second study reports the effects of massage on eczema and should not have been included.
#7 reports the effects of friction massage w/ the use of pressure garments vs. pressure garments alone. They found no effect on vascularity, pliability, & height of scar, but decreased pruritis in some patients. Since only friction massage was performed, it should not take away from the other effects of massage on burn scars.
Thirteen references made no mention of massage, but were useful as background information. Seven included background information such as characteristics of burns, risk factors, incidence of burns & hypertrophic scarring, pruritis scar management, scar assessment tools (#12,13,14,16,18,25,28). Six references appear to be irrelevant, and in my opinion, none of these should have been included.
#8,15 & 17 recommend pressure therapy but this is generally done by pressure garments and not manual pressure.
#11 is research reporting the effects of exercise.
#19 is a web site for evidence-based health care information & reports.
#26 is research showing the proportion of children with burns that have psychological problems.
Summary/conclusion:
There seems to be plenty of good research out there showing the benefits of massage on burn scars to decrease pain, decrease depression & anxiety, decrease anger, elevate mood, increase relaxation and increase ROM. I would like to see this position statement passed. It will be interesting to hear what others have to say about it.