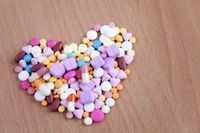 In a previous blog, Greg Hurd explained Why Position Statements Matter. Here Delegates Kate examines one position statement being brought to the House of Delegates at the National Convention in October. We encourage your comments and thoughts below this post!
The Proposed Statement
It is the position of the American Massage Therapy Association (AMTA) that massage therapy can improve health related quality of life for cancer patients. You can read the full text here.
There are 29 references listed to back up this statement. Three are references for information about quality of life (QOL), massage & research, and massage & evidence based practices. Of the 26 references that are about research studies, 21 are about research studies about massage, QOL & cancer. Fifteen are actual research studies and six are reviews of research studies or an article written about a research study. Of the other five references, one is a research study about QOL but does not mention massage, and four are about massage & QOL but not cancer.
Stress is associated with higher cancer incidence in initially healthy populations, poorer survival in patients with diagnosed cancer and higher cancer mortality (2). "Individuals with higher quality of life tend to have better health outcomes and greater survival rates." (2,3,4) It has been shown repeatedly that massage can be useful to decrease pain (7,10,14,20,24,26,), anxiety (8,11,21,24,25), nausea(21,27), physical and emotional distress(20,21) and fatigue(17,18,20,21), and improve mood(7,13,14,17), emotional well-being(5,19), & sleep(7,8,18,24).
There were a few references that I had concerns with.
#14 compared massage therapy to simple touch to improve pain and mood in patients with advanced cancer. They did not define simple touch, and because the results were obtained by unblinded study therapists, the results may be biased and should not have been included.

Five studies (#5,8,12,17,29) were pilot studies, had low number of participants or were of short duration.

One study (#18) was a survey with only 35 patients responding (56%). There is a high likelihood of bias among those responding vs. those that did not.

#20 compared a pre-test to a post-test but did not have a control group.

#27 used acupressure, not massage, to effect a decrease in nausea. In my opinion this falls under the heading of bodywork, not massage.

In summary, the research shows that massage has a significant positive effect on the quality of life of patients with cancer by reducing many of the distressing symptoms and improving mood, emotional well-being and sleep. If massage ultimately decreases the physical and emotional stress on the body, than the survival rate may be improved. I would like to see this position statement passed. I am curious to hear what others have to say about it.
Image courtesy of Jomphong / FreeDigitalPhotos.net