A Legacy of Healing: It's more than just this year's theme for the 2015 New England Regional Conference. Massage therapists from New England have been sharing their gifts with the world at large for much longer than the 32 years NERC has been in existance. During these past three decades the conference has given us all a space to come together and share our collective knowledge and talents in the New England region massage therapy community.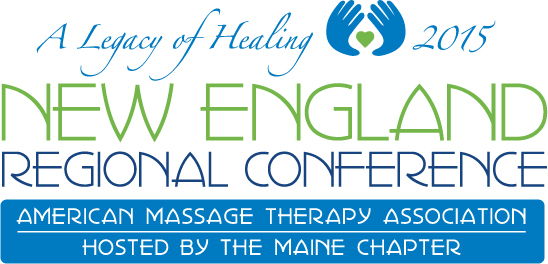 Please join us on March 19 - 22, 2015 at the Sheraton Framingham Hotel and Conference Center to celebrate the final NERC! Our host state Maine has lined up great presenters, a fantastic band for the Saturday night dinner dance, and a keynote speaker, Nancy Dail, who was one of the forces behind the creation of NERC.
Together with our chapter leadership the NERC Committee is hoping many of our chapter members are able to attend and celebrate with us in March. Early bird pricing is available only until January 31st so register here today!
While this is the final NERC, the collaboration between states and massage therapists in the region will certainly continue. Opportunities to thrive and grow as a community will continue.
One final thing. If you have ever served on the NERC committee, please send Jessica Meltzer an email with your name and contact information to lightnessofbeingmassage@yahoo.com. Thank you!