Hello to all.
This is the information we just received from our lobbyists.

The Cannabis Control Commission voted to delay the licensure of facilities such as massage therapy businesses at least until October 2018.
The social consumption / mixed use license would be the type of license a massage therapy establishment would have to secure in order to use products that contain THC with massage clients. The delay is not intended to eliminate mixed use licenses or delay indefinitely, but rather to roll that program out at a later date after the CCC has moved past licensure of cultivation facilities and dispensaries.
Here's an article about it: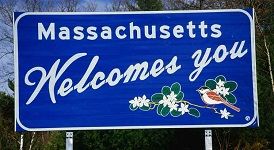 STATE VOTES TO DELAY MARIJUANA DELIVERY, CAFES
By Colin A. Young
STATE HOUSE NEWS SERVICE
STATE HOUSE, BOSTON, FEB. 26, 2018.....The Cannabis Control Commission has agreed to delay the launch of home delivery of marijuana and social consumption of marijuana products until at least this fall, a move that would address two of the most-criticized parts of the agency's draft industry regulations.
The five-member commission early Monday afternoon voted 4-1 to launch a legal retail marijuana industry in July without licensing delivery services or establishments where people could use marijuana socially, aspects of a new industry that are authorized under the state's legal marijuana laws.
Within two weeks, the CCC is to come up with a plan to move forward and have draft regulations on delivery and social consumption in place by February. Commissioner Kay Doyle was the only commissioner to vote against the plan.
Under the terms of a compromise that originated with commissioner Shaleen Title on Monday morning, the CCC would put off until October the decision of whether to license delivery services and social consumption establishments like pot cafes. The CCC would not allow delivery except for medical patients during the delay.
Title, an attorney who was a leading proponent of social consumption policies during the regulation-writing process, said it was clear from the comments and criticisms the CCC received about its plans for delivery and social consumption that the agency was not able to do enough to explain its intentions.
"Regardless of whether there is any merit to the underlying arguments for the need to delay these licenses, I felt it was clear ... that there was a sense of fear and hesitance and a lack of confidence in the commission," Title said. She added, "I am in favor of taking the time to build that trust outwardly and watch the process unfold."
Once the CCC authorizes delivery and social consumption, the commission agreed Monday there would be a period during which delivery licenses would be available only to microbusinesses, co-ops, and applicants that are part of the commission's equity program designed to make the industry open to people from communities impacted by the war on drugs.
Title suggested a five-year period of exclusivity; the commission did not agree on the period's length.
Social consumption licenses would only be available to equity applicants during the exclusivity period.
While he voted for delay, chairman Steven Hoffman said Monday he was "very concerned" about deferring the licensing of delivery and social consumption and said he "reject(s) the argument that we can't do it in time."
[The CCC deliberations are continuing. This is a developing story and will be updated later]
END
02/26/2018