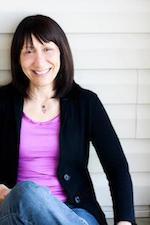 When I graduated from massage school in 1985, I found myself in an awkward position of trying to grow a practice in a climate that was generally wary of it. Therapeutic massage was just not popular like it is today.
Back in the early days of my massage career, my innovation and willingness to take risks helped me build my practice while bringing greater visibility to massage as a needed and respectable healing modality. It was very exciting, and at the same time so challenging that sometimes I felt like giving up.
I know now that had I had the support of someone who understood these challenges, someone who believed in my potential, who would have my back when I felt like quitting, it would have made it so much easier for me in those early years.
In 2005 I graduated from iPEC (Institute for Professional Excellence in Coaching); I'm also a certified and ICF (International Coach Federation) credentialed Life Coach. It is through my coaching that I am honored to support Massage Therapists through their own challenges.
Massage nurtures; so does coaching. When you partner with a coach
You get an objective sounding board, focused entirely on you; your purpose, your goals, your unlimited potential.

You begin to identify and shift the thoughts and beliefs that can get in the way of having what you really want.

You ease overwhelm by sifting through choices, prioritizing, strategizing, and taking small, manageable steps.

You gain an accountability partner so you stay committed to doing the things you need to do to get where you want to go.

As a Massage Therapist, you are called to make a difference in the lives of others. It's up to you to shape your career in whatever way you want, to bring it into harmony with the full expression of who you are. Coaching helps you do that.
Now you can experience the power of coaching at the Coaches Corner during the the IDEA 2015 Education Conference, Sunday, May 3rd from 2:00pm-4:00pm. Five coaches have volunteered their time to meet with a total of 25 massage therapists. Each private coaching session lasts 25 minutes. There is no fee for this service; it is our gift to you. We love doing these events!
You can sign up for the Coaches Corner by contacting Brianne: brianne@theMassageEntrepreneur.com. Include your 1st, 2nd, and 3rd choice for your coaching session. Sessions start at 2:00, 2:30, 3:00 and 3:30, and run for 25 minutes. Sessions are booked on a first-come, first served basis. Be sure to include your phone number when e mailing your request. For cancellations please contact Brianne via email. NOTE: If you need to cancel within 24 hours of your scheduled session, please call 617-285-9095.
We look forward to seeing you there!
Brianne Krupsaw, ACC, LMT