At National Convention the House of Delegates, with representatives from each state chapter will vote on Proposed Recommendations. There are three recommendations before the House this year. Head Delegate Regine Ryder discusses each below.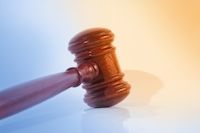 I) The House of Delegates recommends that the AMTA Board study moving the function of generating and approving Position Statements on the clinical efficacy of massage from the House of Delegates to another group, and that the AMTA Board encourage the House to discuss issues that relate to the actual practice of massage therapy throughout the US.
The author argues that not all delegates have the skills and expertise to understand clinical studies and that with new delegates joining the House every year, it would not be possible to train everybody accordingly. He also states that the evaluation of Position Statements is painted by political and licensing problems within the states.
To my knowledge, having attended only one HOD so far, the delegates seem very well informed and raise well-funded questions and concerns as well as support for the Position Statements.Political and Licensing problems should be addressed by the directors' and Presidents' meeting, because they deal with these issues in their
states.
II) Therefore, be it resolved that the House of Delegates recommends to the National Board of Directors that each Chapter may determine the amount of its Chapter Fee and how to request/acquire said Chapter Fee via:
mandatory assessment

opt-out contribution

opt-in contribution or

as unnecessary

As most of you know, the Chapter fees have been discontinued on a ruling by the National Board of the AMTA since the beginning of this year. This has created $90,000 less income for our Chapter and a lot of time and work for our Chapter Board and Treasurer. They had to create a new budget and find ways to finance workshops, continuing education, etc. So I recommend to support this recommendation with the addendum that the Chapter Fees should not exceed $30 at this time, but can be adjusted at a later time.
III) Therefore, be it resolved that the HOD recommends to the National Board of Directors that: convention registration, travel expense, 2 nights lodging and 2 days per diem expenses for delegates to travel to National Convention to attend the HOD meeting should be paid from the National Convention Budget and amend policy. "Any compensation to delegates shall be determined by the National Board of Directors as part of the National Convention budget."
The argument goes that the each Chapter is required to send a certain number of delegates who should also attend the National Convention. The financial impact for the National Convention would be an extra $191,132. As for our Chapter, I calculated $8000 in savings, if the recommendations were accepted by the National Board. Considering that the Chapters lost income and have to find ways to save, I support this recommendation.
Respectfully submitted,
Regine Ryder
Image courtesy of suphakit73 / FreeDigitalPhotos.net