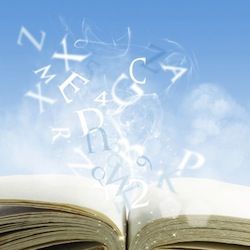 On May 9th and 10th of this year, I was fortunate enough to travel to Alexandria, Virginia to attend the 2019 International Massage Therapy Research Conference. The focus of the Conference was on the role that Massage Therapy plays in pain relief, with discourses from leading researchers that presented interesting and important findings. Held at the Hilton Alexandria, it was attended by 300+ people, most being Massage Therapists.
One of the most exciting things about the Conference was learning that the Department of Defense (DoD), the Veteran's Administration (VA), and National Institutes of Health (NIH) all working together to understand pain and manage it more effectively with non-drug treatments, studying modalities such as massage therapy, yoga and meditation. Doug Nelson, President of the Massage Therapy Foundation, who opened and closed each day of the conference with humor and delight, remarked that he never could have imagined this moment. Citing how important research was to the profession of Massage Therapy, Doug encouraged the audience's participation by stating, "We need to seize the moment and act now…the world needs the good work that we do now, more than ever." Research strengthens our profession and there are many ways that we can get involved. We were encouraged to reach out to the Massage Therapy Foundation with our ideas and to consider involvement in any way that we can.
The following contains information from just two discourses. For more information, please see Additional Information at the close of this article.
Addressing the Opioid Epidemic with Massage Therapy Panel with Doctors Kerns, Schoomaker and Tick:
Dr. Kerns, program director of the National Institutes of Health-Department of Defense-Department of Veteran's Affairs Pain Management Collaboratory, reported that in 2016, 20.4% (50 million) U.S. adults experienced chronic pain and 8% (19.6 million) had high-impact chronic pain. Pain conditions are among the most disabling health problems (IBS, chronic low back pain, fibromyalgia, chronic fatigue syndrome, among others) and cost 500 to 635 billion dollars a year - more than cancer and heart disease combined! The quest for relief of pain has led to an opioid epidemic and it is not just about over-prescription of pain-relieving opioid medication, it's also about patients getting hooked on these drugs, and when they cannot refill their prescription, they turn to heroin or fentanyl. Dr. Kerns reports that approximately 80% of those who use heroin, first misused prescription opioids. The Center for Disease Control (CDC) reports that here are thousands of deaths each year due to overdose. In addition, the CDC has instituted these guidelines for prescribing opioids for chronic pain: Non-pharmacological approaches ready for implementation, behavorial/psychological therapies, exercise/movement (accupuncture, massage, yoga, etc.).
The push is on to develop clinical research that focuses on these non-pharmacological approaches to pain management. Veterans are a population of people who experience great pain, with more than one chronic disease or condition at one time, and many trials are taking place now at VA and DoD health system locations. The Department of Health and Human Services, Department of Defense, Veteran's Administration and the National Center for Complimentary and Integrative Health are strengthening their collaboration, and according to the Pain Management Collaboratory, it is funding "11 pragmatic clinical trials", an $81 million dollar investment, over the next 6 years (https://painmanagementcollaboratory.org).
Dr. Kerns said that mood disorders, substance use disorders, depression and anxiety also go along with high pain rates and makes this important statement, "We need to look at the person with pain rather than just the pain." This is a sentiment that runs throughout the Conference.
Dr. Kern also notes that the shift toward holistic therapies needs to happen on a local, regional and national level. Massage therapists are encouraged to become knowledgeable about the opportunities that exist when talking with clients or health care professionals.
Dr. Helene Langevin, Director of the National Center for Complimentary & Integrative Health (NCCIH), delivered a discourse entitled, Health & Wellness: The Role of Integrative Therapies. NCCIH is one of 27 institutes and centers at the National Institute of Health. It is the federal government's lead agency for research and studies health care practices that are not generally considered part of conventional medicine. The NCCIH funds research on mind and body practices, such as yoga, massage and meditation. Another major focus is to understand pain and manage it more effectively with non-drug treatments. Dr. Langevin has an interest in the basic role of connective tissue in the body, it's involvement in chronic musculoskeletal pain and the mechanisms of acupuncture, manual and movement-based therapies. She discussed pain and said that people in pain modify their movements in response to that pain, which further exacerbates pain. "In people who have restricted movement and imbalances of muscles and connective tissue thickening, overtime this causes an abnormal load distribution throughout the whole body, and this can damage joints. They can start developing arthritis, degenerative discs, etc. How can we prevent this from happening?" She said that connective tissue remodeling is possible. The body has the ability to repair and restore itself, movement patterns can be relearned. Mind and body approaches work! Dr. Langeville, like Dr. Kerns and others who spoke at the conference, is interested in treating the whole person when promoting health.
A large room off the lobby was filled with large posters, depicting various studies that have been done. For a complete poster & pdf list, please click here.
The exhibitors included the AMTA, Elements Massage, Hands Heal Electronic Health Records, Handspring Publishing, Massage Envy, Massage Warehouse, Performance Health, Rocktape and Therabath Professional Parafin Products. Click here for the full list.
One of our AMTA members, Kate Peck, even won a massage table from Massage Warehouse!
The Education Sessions included:
Addressing the Opioid Epidemic with Massage Therapy Panel, with Robert Kerns, PhD, Eric Schoomaker, MD, PhD and Heather Tick, MD
Breast Cancer and Massage Therapy, Jeanne Massingill
Low Back Pain and Massage Therapy, Katie Stewart
Get Involved: The Massage Therapy Foundation and You, with Doug Nelson, Amanda Baskwill, JoEllen Sefton and Erica Larson
Arthritis and Massage Therapy, Nicole Nelson
Anxiety Disorders and Massage Therapy
Keynote: Health & Wellness: The Role of Integrative Therapies with Helene Langevin, Director of National Center for Complimentary and Integrative Health
It was an enjoyable and informative conference. Massage was shown to be beneficial in many studies. Most important and encouraging is that rigorous research is being conducted by many agencies on non-drug treatments and health care practices. The research is promising and there will be much more to come. In line with that research, massage therapists are encouraged to do their own research with their clients in their practice. The Massage Therapy Foundation also offers many ways to support further research by volunteering. Please visit the MTF's website here.
Please use the following websites for additional Information.
The Massage Therapy Foundation

National Center for Complimentary & Integrative Health