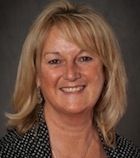 As AMTA-MA Chapter President, one of the things I'm most proud of is our commitment to advancing the interests of professional massage therapists in Massachusetts. Our Government Relations Committee stays busy throughout the year advocating on both legislative and regulatory matters on your behalf. We accomplish this through the use of a government relations firm (also known as lobbyists). Without the presence of a lobbying firm, the AMTA-MA cannot work to advance our interests, or, more importantly, defend our interests.
The AMTA-MA Chapter hired a lobbyist to get our statewide licensing law passed in 2006. Since the passage of Chapter 135 of the Acts of 2006, the AMTA-MA's lobbyist has represented us on Beacon Hill to protect what our law created. To this end, the AMTA-MA Chapter, through our lobbyist, continues to be very effective in defeating legislation that would have a significant adverse impact on the massage therapy profession. Whether defeating legislation attempting to change the definition of massage or defeating legislation increasing minimum education hours from the 650 hours to 900, the AMTA-MA and its lobbyists have been successful in protecting our practice act. Our advocates stay busy. Our lobbyist has reviewed more than 6,000 filed matters to determine its impacts on the massage therapy industry and develop a strategy based on support or opposition (including an action by a physical therapy association to limit our scope of practice).
More recently, the AMTA-MA Chapter recently filed legislation, House Bill 185 / Senate Bill 2030, amending the statute governing licensure of massage therapists to further protect the public and raise professional standards. With health care reform at the forefront, our lobbyists also ensured that the AMTA-MA Chapter was a founding member of a group of non-MD health care professionals ranging from optometrists, physical therapists and physician assistants to nurse practitioners educating decision-makers about preventing discrimination against certain types of licensed health care providers. Finally, with our lobbyist's guidance and assistance, we also conducted an informational "Day on the Hill" where approximately 180 legislators and staff were able to receive brief chair massages, learn about our industry/priorities and ask questions.
On the regulatory front, the AMTA-MA Chapter, through our lobbyist, continues to be an active presence at the Massachusetts Board of Registration of Massage Therapy. Whether advocating before the Board on the implementation of continuing education requirements, the regulation and licensure of massage therapy schools and establishments as well as the potential implications of a new state examination, our lobbying firm makes sure that the AMTA-MA Chapter's positions remain at the forefront. Through our lobbyists, we've been active in supporting a new policy being considered by the Massachusetts Board of Registration of Cosmetologists that would provide more flexibility to the massage therapist practitioner in terms of sharing room space for services. Finally, the AMTA-MA Chapter continues to be a resource for our members in "troubleshooting" regulatory and certain local issues that may surface on a day-to-day basis.
In short, the AMTA-MA works with our lobbyist to ensure that our shared interests as massage therapists are represented before state and local government. Without the presence of a lobbying firm, the AMTA-MA will not be able to maintain its strong position on Beacon Hill.
As a result of the change in the national association's funding structure, the Chapter must now rely on a voluntary $30 "Chapter Fee" in order for the AMTA-MA to continue to work all of these issues for its members. With your assistance in meeting this need, the AMTA-MA will continue to lead the massage therapy profession today and tomorrow.