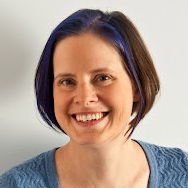 You've likely heard that the Affordable Care Act (often referred to as Obamacare) has begun to roll out across the country. This new law may affect you in a variety of ways (or not at all).
As a resident of the United States, you will likely be required to enroll in a health insurance plan. This is not news to residents of Massachusetts, as we have been subject to the Individual Mandate for several years.
However, there may be some changes in your plan, to comply with the mandatory minimums of coverage required by the ACA. We checked in with Midge Rose, our insurance expert and guide from Bryden and Sullivan Insurance Agencies, and here's what she said
Whether you purchase Health Insurance through an employer or you purchase it as self-employed there are many changes coming up January 1, 2013. There are new benefits, a more enhanced Pediatric Dental for those with children, and enhancing some benefits like Physical and Occupational Therapy and Chiropractic Care. Also, restrictions on deductibles and out of pocket maximums.

If you have a deductible on your plan now greater than $2,000 at renewal in 2014 your plan will change. The new maximum deductible will be $2,000. Out Of Pocket maximums must remain below a combined $6,350 for medical, prescription, and dental ($12,700 family). All costs (copays, deductible, etc.) must apply to Out Of Pocket maximum.

Midge was quick to point out that some of these details may change over the next few months, and beyond, as the law is enacted and executed. Also, some residents may qualify for subsidized plans, you can visit https://www.mahealthconnector.org/ for more information on plans and eligibility.
As a business owner, you should be aware of how the ACA may affect you. Some businesses are eligible to use the SHOP (Small Business Health Options Plan) Marketplace to simplify the process of buying health insurance for your business.
If you are self-employed with no employees, you are not considered an "employer" and you may use the regular Marketplace. If you own a business with fewer than 50 employees, you are not required to offer health coverage, but you may use the SHOP Marketplace if you choose to do so. If you own a business with 50 or more employees, you are considered a "large business" and it would be wise to thoroughly examine the requirements of the ACA and their application to your business.
Detailed information for business owners is available at https://www.healthcare.gov/businesses/ and you may find this information from Associated industrias of Massachusetts health cost expert Russ Sullivan useful in learning about the new laws.