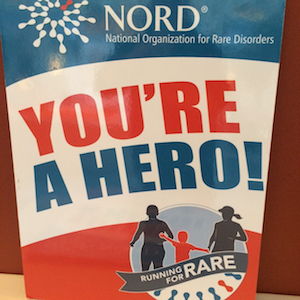 On April 22nd 2017 I had the privilege to take some of my students and recent graduates from Lincoln Technical Institute in Brockton, Massachusetts to Harvard Medical School for a volunteer event. The dinner was to celebrate Marathon runners who ran for the Rare and Undiagnosed Disease Network. In doing so they raised money and awareness for the Network. Each runner was paired with a family who has a patient with a rare disease, undiagnosed disease or a combination of the two.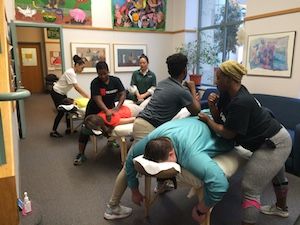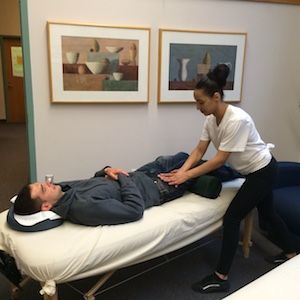 Photographed: Student massage therapist, Jacquelina Silva, and a third year Harvard Medical Student who ran the Boston Marathon in 2 hours and 32 minutes

Paul Mazur, a fellow LMT and Project Manager of the Undiagnosed Diseases Network, hosted my class and allowed them to partake in a truly magical evening. I watched my students experience the healing power of massage therapy and their realization of the importance of touch. They worked on patients, family members, runners, professors, and staff. In the words of Dan Mazur, "The stories, the hugs, the tears, the laughs and sense of belonging that were shared that evening changed lives, provided perspectives, and created and strengthened our community."
Volunteer work is extremely important in our profession, if every therapist commits to a minimum of one day per year, the awareness of our profession will continue to grow.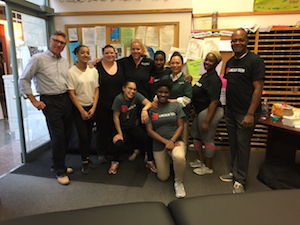 Photographed above: (back row, left to right) Paul Mazur, Jacquelina Silva, Melissa Silva, Sheri Miller-Bedau, Tami Cobbs, Lyn Houng, Shantoll Beaumont and Edison Louis Desmoulin; (front row, left to right) Ashley Serra and Eline Paulsaint
This blog was written by Sheri Miller-Bedau, Massage Therapist and Instructor at Lincoln Technical Institute in Brockton, MA.