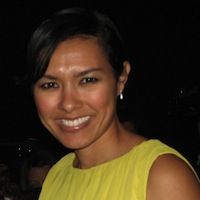 First, I would like to thank the AMTA-MA Chapter for the generous donation to my team as we run to raise awareness and support of the Massage Therapy Foundation.
I am honored to be representing the AMTA on the MTF "Running for Research" Boston Marathon Team. Not everyone can run a marathon, but it is exciting to watch and participate. I would like to include YOU in the festivities to show your support for the AMTA and Massage Therapy Foundation. I plan on running with a camera to capture the experience.
I will donate $5 (up to $200) to the Massage Therapy Foundation in AMTA-MA's name for every AMTA or AMTA & MTF sign I see along the 26.2 miles stretch. (The support would really help, especially in those later miles.) If I can snap a picture of you and your sign, I will. Maybe I can even stop to say hello. (It's a good excuse for a rest.) Some of those pictures may end up on my blog, and I would like to pass them on to AMTA National as well.
I am very excited for this wonderful opportunity and I want to share it with all of you. If you're interested in reading about my training experience for the Boston Marathon, check out my blog here If you are interested in making a donation to the Massage Therapy Foundation's "Running for Research" campaign you may do so on the fundraising site here. Every dollar counts and your support is appreciated.
I hope to see you and your signs at the marathon on April 15th!
Note: If you can't be there, The AMTA-MA Chapter will be following Kathy's progress through the race and posting updates on our Facebook and Twitter pages!