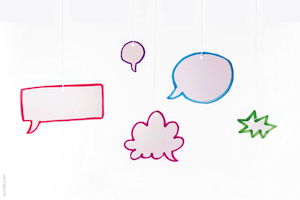 In a previous blog, Greg Hurd explained Why Position Statements Matter. Here Delegates Kelly Dalbec & Gail Dobinski examine one position statement being brought to the House of Delegates at the National Convention. We encourage your comments and thoughts below this post!
Proposed Position Statement: It is the position of the American Massage Therapy Association (AMTA), that regulations, in statute and/or rules, should provide options for portability of credentials which meet the required licensing, certification, or registration of massage therapists across the United States. You can read the full text here.
While, as Massage Therapists, and in a perfect world, we agree with the statement that portability between states is ideal, we do not, however, understand the intention of this Position Statement.
Our confusion with the Statement is, What action is expected from the AMTA? Is this just a statement indicating that the AMTA would like to endorse portability? If yes, then it feels like an empty statement as the AMTA does not have the ability to mandate how a state regulates the licensing of a Massage Therapist.
Additionally, some of the supporting documentation referenced with this Position Statement show that there is NO program certification standardization or regulations for a Massage Therapist across the continental U.S. Other documentation speaks to other professions, such as nurses and doctors, who have been able to attain professional portability due to the fact that they have a national standardized test in place, which defines these professionals equitably across state borders.
Currently, there are states who simply do not want to impose an exam. Does this statement suggest that the AMTA should try to influence ALL the states to accept a standardized exam? If yes, which exam should be the standard?
Clearly, to even begin to move forward with first steps towards portability in our profession, we need to start somewhere with a standard that can be embraced and accepted by ALL states. It could be prudent to start with a common, standardized definition of a Massage Therapist/Massage Therapy, which each state would adhere to. This step would promote future discussions and options of Portability across state borders.
Based on the current regulatory disparity between states for Massage Therapists, we cannot support this as a position statement.