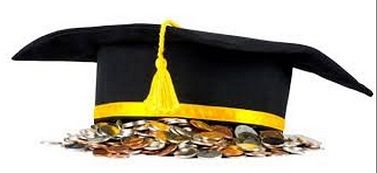 By Kristen Lutz
Communications Program Chair
I had the pleasure of sitting down with our 2016 Dianne Polseno Scholarship 1st Place Winner, Pamela Chiasson, to get to know a little more about how this award will affect her and her future practice. Pamela was the recipient of $1,000 and a free year of AMTA-MA membership. Did you know we have $1,000 and $500 (PLUS A YEAR OF FREE AMTA MEMBERSHIP!) just waiting for some brilliant and talented souls to take home each year? Here's what Pamela had to say about how the scholarship will make an impact on her career.
Q. How did you hear about the Dianne Polseno Scholarship?
A. I participated in an internship with Cathrine Thibault from Compassion Massage in Leominster and at the beginning of the intake process she spoke about the opportunity she had to apply when she was in school and encouraged me to do so as well!
Q. Where are you attending school and do you have a favorite class/area of study?
A. I graduated from Bancroft School of Massage March 2016. The experience of going back to school into such a great program and a great class was my favorite thing. There was not one favorite because all the teachers and classes had in impact in my learning and growth. But if I was to pick a favorite it would be clinic because that's where I was able to start applying what I was learning into practice. The support and encouragement during clinic from Greg Hurd and Sister Pat was amazing.
Q. What will be the first thing you do with your Scholarship Award? If you're not sure, you can talk about some ways the money will help you prepare for the start of your practice.
A. The award has given me the opportunity to take a workshop that I thought was going to have to be taken further down the road. I am thankful to be taking the Lomi Lomi 4-day workshop at Bancroft in June. I am so excited to learn this modality to incorporate into my practice. I have experienced Lomi Lomi massage and I find it to be one of my favorites due to the long seamless strokes and the overall relaxation and healing that I have experienced. My hope is that by incorporating Lomi into what I do now, it will provide my clients with that much more relaxation and healing in their massage sessions.
Q. How will the Award make an impact on your massage therapy practice?
A. There are a couple of things that happened that I would like to share. Being a part of the AMTA-MA IDEA Conference and annual chapter meeting was amazing to be part of fresh out of school. It was great being in a room full of seasoned massage therapists where I was not only able to connect and chat with them but it also gave me a chance to reflect. I am now a part of something much bigger where each an every one of us expresses our gifts of massage therapy in our own unique ways. There was a freedom that I felt when that remembrance washed over me.
The impact of the upcoming Lomi Lomi workshop and embracing a style of massage that I have high regard for will help me grow into my style that much more. This will be my first professional workshop and it feels right with who I am and what I want to do with my practice. Again, my hope is that it will help my clients in their healing journey. The entire process was so encouraging to me and I am very grateful.
Q. What would you like to say to next year's applicants?
A. Go for it and apply! One of the benefits of applying for the scholarship is that it helped me to clarify my vision of my practice. I took the time and sat with the question and was able to think about it as not just answering a question but digging deeper into who I am and what I want to do. The process of drafting and redrafting brought forth what was true for me. It became my vision statement.
Q. Why is it important for people to contribute to the Dianne Polseno Scholarship Fund?
A. I think it's important for people to contribute to the fund to continue to honor Dianne Polseno and the impact she continues to have through her legacy and this award. This award has encouraged me and has given me the gift of growth and opportunity! Thank you!
Click here to read the interview from our 2nd place winner!