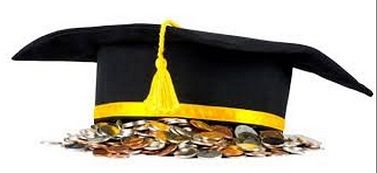 By Kristen Lutz
Communications Program Chair
I had the pleasure of sitting down with our 2016 Dianne Polseno Scholarship 2nd Place Winner, Erin Carter, to get to know a little more about how this award will affect her and her future practice. Erin was the recipient of $500 and a free year of AMTA-MA membership. Did you know we have $1,000 and $500 (PLUS A YEAR OF FREE AMTA MEMBERSHIP!) just waiting for some brilliant and talented souls to take home each year? Here's what Erin had to say about how the scholarship will make an impact on her career.
Q. How did you hear about the Dianne Polseno Scholarship?
A. I heard about the scholarship through a Google search. In hunting for any scholarship opportunities I could find to help offset the cost of my tuition and loans, I came across this opportunity and figured I would give it a chance.
Q. Where are you attending school and do you have a favorite class/area of study?
A. I'm attending the Elizabeth Grady School of Massage Therapy. I love all my classes; I've always loved learning new information, so now that's it's something I want to learn rather than something I have to learn it all feels much more interesting to me. One of my favorite days in class was when we mapped out the muscles of the back on fellow classmates with China markers (an oil-based pencil). My Bachelor's degree is in studio art, so marrying my love of art with learning massage was a best of both worlds. Being able to move the arm and watch the muscles articulate was a great "A-ha!" moment for all of us.
Q. What will be the first thing you do with your Scholarship Award?
A. The first thing I did with my scholarship award was put it toward my tuition. Having already paid off my undergraduate student loans, I'm very aware of how much you can save by paying early (and paying often). I'm trying to pay off my remaining tuition balance as soon as I can so I can start tackling the new student loans I've taken out to cover the cost of the program.
Q. How will the Award make an impact on your massage therapy practice?
A. The award was a great contribution toward my tuition definitely, but attending the AMTA-MA IDEA Conference and annual chapter meeting was a great learning experience. Meeting new people, learning what's going on in the local massage community, and hearing about updates coming to the licensing system in the near future were great resources. I actually took notes and reported back to my classmates since some of the topics covered by the special presenters were questions we had been asking our teachers about.
Q. What would you like to say to next year's applicants?
A. Find a good proofreader! Any time I have an important letter or essay to write, I get someone else to read it before I send it in. A fresh set of eyes can help you find not only spelling and grammar mistakes, but let you know when the message you're trying to get across isn't clear. They can make sure you stay on target with the essay prompt too, if you've veered too far off the topic.
Q. Why is it important for people to contribute to the Dianne Polseno Scholarship Fund?
A. Because a scholarship is only as strong as its supporters. I worked in fundraising for 5 years, and know that without new money coming in to offset the annual award, the original investment is gone before you know it. I didn't know Dianne personally, but honoring her memory through scholarship seems a very appropriate way preserve her memory for future generations of massage therapists. Dianne's passion and advocacy for massage therapy and the education of the next generation of massage therapists is evidenced by the countless students she touched throughout her career. Scholarships, like the one the AMTA-MA Chapter has established, allow Dianne's educational legacy to continue on in generations to come.