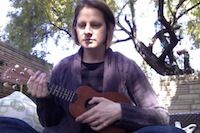 It's not a secret that I like hanging out with other massage therapists. I mean, you all get me. You understand what it's like to spend lots of time in a dark room with mellow music taking care of other people. So I'm constantly talking about how important community and friendships are in the massage world. But here's a broader sneak peek into why I think the AMTA-MA Chapter Annual Meeting (and education) is so awesome.
Prizes!
That's right. We are downright nutty about giving stuff away. Here's a sampling of the raffle prizes we've got for you, our fabulous members:
Intro to the Trager® Approach

I got my first Trager® treatment yesterday. It was awesome. I can't wait for the next one, and (as instructed by my amazing therapist) I'm trying to recall and remember the feeling of fluidity behind my right shoulder blade that I experienced after the treatment. After that treatment, and the conversation I had with the instructor Cindy Popp-Hager recently, I wholeheartedly encourage everyone to check out this class. $50 for AMTA-MA Chapter members, $100 for others. You can't lose.
Tina Allen
I love Tina. She's smart, funny, and one of the more compassionate instructors I've ever studied with. She is the world's leading expert on pediatric massage. That's it. Not an exaggeration. Tina's also a philanthropist, humanitarian and oh, her team made this amazing documentary of their work in Japan after the tragic earthquake. If you've ever considered working with kids, or you already are, but haven't had specific training, get to this Pediatric Massage class. (She's also teaching a 3 hour Ethics class on Sunday, free for meeting attendees, yo.) $50 for AMTA members (any chapter), $100 for others. It's a steal.
Important News and Updates
Have a question about massage legislation in Massachusetts? Our lobbyist Mark Malloy will be there to answer questions. Want to know more about AMTA-MA Chapter's legal and health benefits? We'll cover that, and so much more, all in the Sunday meeting.
Food
Really. Keeping your energy up is important! Coffee, snacks, Sunday breakfast, lunch. We've got it all.
Bonus reason # 6: Me
You'll get me. I'll be at the Saturday night cocktail reception, just aching to hang out with you, and yes, answer any question you want to ask me. Why? Well, y'all employ me as the AMTA-MA Chapter Online Marketing Manager. (Thanks for that, by the way.) I'm yours. And that offer extends into dinnertime in the hotel restaurant after the cocktail hour. And I'm bringing my ukulele. Just sayin'.