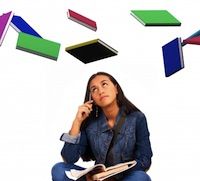 Everyone's had the experience of getting in the car and realizing that, although the engine is working just fine, the battery just doesn't have enough juice to get you moving. Luckily, a quick jump from a friend or neighbor is all you need. Once you're in motion, you've got everything you need to keep going after that. And you can even offer someone else a jump if they need it.
Your massage career is the same way. You've got all the workings of a successful practice, but sometimes you just need a quick push to help you get moving right at the start. If this describes you, the Kickstart workshop on May 5 is where you need to be! Massage industry veterans will be sharing their years of insight and expertise in this event designed specifically with students and new massage therapists in mind.
What's in store?
You're more connected than you think you are, and it's time to take advantage of that. Lynda Solien-Wolfe will tackle why networking is so important to the success of your massage practice, and cover the ins and outs of networking, including the use of powerful social media tools.

Get the inside scoop on massage gear. Many new massage therapists are intimidated by the costs associated with buying all the equipment needed for their practice, and cut corners accordingly. Don't fall into this trap! Massage Warehouse Director of Business Angie Patrick will walk you through the process of buying massage equipment and helpyou make the best decisions for your needs.

Massage therapists work in all kinds of environments, from spas to clinics to gyms. But what do all these workplaces have in common? They're all looking for massage therapists who handle themselves professionally. Richard Silva of Massage Envy will share tips and strategies for keeping it professional in the workplace, whatever type of business that might be.

Learn more about AMTA benefits from Allissa Haines, an eight year AMTA MA-Chapter member and our Online Marketing Manager. She'll talk about what AMTA has to offer students and new professionals, and how it can help you build your practice, whether you're just starting out or still looking forward to graduation day.

Also, you'll have the opportunity to participate in the AMTA Massachusetts Chapter Annual Meeting. Find out what's the latest in massage legislation, learn about what massage therapists are doing all over the state, get a professional headshot taken for your marketing materials, and maybe win a raffle prize. Put those new networking skills to work and meet your new Massachusetts colleagues!
Are you ready to Kickstart your practice?
The AMTA Massachusetts Chapter is ready to help, all you have to do is say the word. Get ready for a change, because your new career starts moving this May!
Image courtesy of Stuart Miles/ FreeDigitalPhotos.net