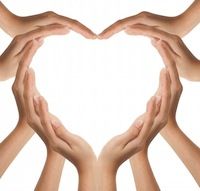 Whether you're a spa owner managing several massage therapists in your business or a someone who gives a couple massages a week in addition to your day job, you have something important in common with every other massage therapist out there: your desire to help others. At the core of our profession is caring for our fellow human beings.
So when these fellow human beings are hurting, it tends to bring out the best in us. The recent tragedy at the Boston Marathon made this clear. So many people's first instinct was not one of anger or hatred, but to ask "How can I help?" And while some people found ways to be of assistance, many others felt adrift, with no immediate answer to their question in sight.
The Community Service Massage Team Training is the AMTA Massachusetts Chapter's answer to that question.
MA-CSMT is comprised of two divisions: the Charity Division and the Emergency Division. This Member training is required if you wish to become a member of the CSMT. You choose the events you wish to participate in- Emergency, Charity or both. The team's leadership will be comprised of a Community Relations Chair and two Coordinators; Charity Division Coordinator and Emergency Division Coordinator. Whatever you decide, the first step in participating in the CSMT is to attend the upcoming training on July 27.
The training will cover all kinds of topics, from understanding how the team itself works, to strategies for coping with mental and emotional stress. Training to join the CSMT will give you both the skills and opportunity to reach out to the community in times of need, as well as in times of progress and celebration. If you'd like to take it a step further, you can also register for the Team Leader Training on July 28, and be at the forefront of organizing massage community outreach efforts in Massachusetts. It doesn't matter if you're a brand-new massage therapist or have been practicing for 40 years. Everyone is invited to be a part of this endeavor.
"Everybody can be great … because anybody can serve. You don't have to have a college degree to serve. You don't have to make your subject and verb agree to serve. You only need a heart full of grace. A soul generated by love." -Rev. Dr. Martin Luther King, Jr.
If you've ever wished you could do great things in the world, this is the opportunity you've been waiting for.
Image courtesy of Nutdanai Apikhomboonwaroot / FreeDigitalPhotos.net