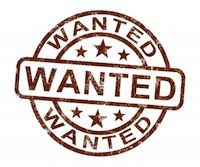 The rewards of volunteering are many. There's the warm fuzzy feeling of knowing your efforts make someone else's life better. There are opportunities and doors that open, because you were serving in the right place at the right time. And there are the relationships. I cannot overstate the value of being around like-minded people, other massage therapists who truly understand what it is like to touch people for a living.
But let's step back a little bit
Some of us were very mindful about choosing a professional organization and liability insurance provider. Some of us just signed right up with the AMTA because a friend or teacher recommended it. (I admit, I was the latter.) But if you're a member of the AMTA-MA Chapter, I bet you already know you made the right choice.
We've got a host of benefits at our fingertips: high quality education for only $50 a day, an attorney who can help you with your business and legal questions, a complimentary Health Insurance Agent, to help you find coverage at a rate you can afford. And that's just the tip of the iceberg.
Who makes all this happen?
The leadership of the AMTA-MA Chapter, a team of volunteers with an itch to serve makes it all happen. It's a group of people who truly understand the work we do (because they do it, too) and want to make it easier for us to do that work. Kind of cool, huh?
It's really exciting that every year members get a new opportunity to serve in big or small ways. This year at the Annual Meeting we'll be electing a President, 2nd VP, and Secretary to the Board of Directors. We'll also be electing 2 Delegates to serve in the House of Delegates at the AMTA National Convention and 1 Alternate Delegate to step in if needed.
Think it could be cool to play a roll in the AMTA? Check out the volunteer position descriptions here and see if an elected office is right for you. Applications are due April 30, 2014, and can be completed easily online.
We need you. Yes, you.
It's a common misconception that a person needs to be outgoing, with superhero energy and unlimited reserves of time to be a great volunteer. Be assured that is not the case. Are you quiet, detail-oriented, and good with words? Our Newsletter team could use some help. Do you love talking to massage students and sharing what makes your business a success? We've got some room for you on the Membership committee. Do you know lots of other massage therapists, but only want to volunteer a few hours a year to the Chapter? The Awards committee could use you for exactly that. And if you want to play a part, but aren't sure where your skills and desires fit in, just ask! We've likely got a task or opportunity to suit you perfectly.
You can find out more about various volunteer positions at our Annual Meeting on May 4 or contact President Mary White at info@massamta.org with any questions or ideas.
Image courtesy of Stuart Miles/FreeDigitalPhotos.net